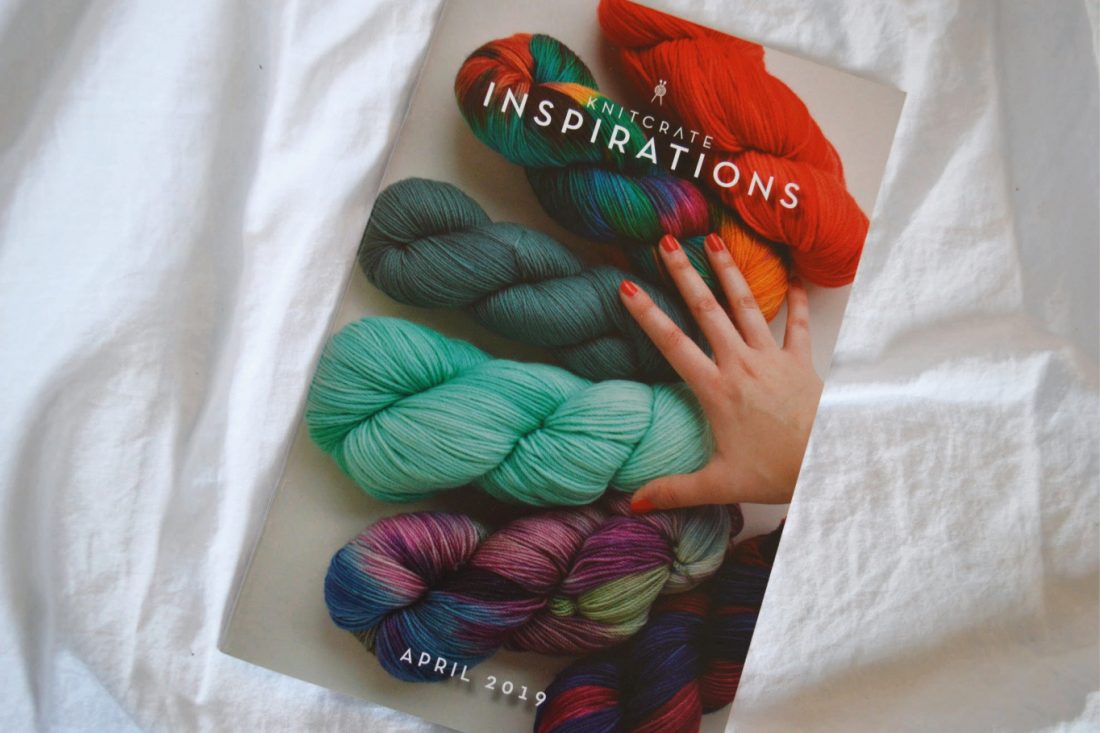 April KnitCrate Reveal
Wow! When I found out the theme for this month's KnitCrate was Entomology (a.k.a. the study of insects), I was a little weary. I really don't like any sort of creepy crawly, and yes, that includes butterflies. If it's got more than 4 legs, you can keep it away from me, thank you very much. However, I'm kind of digging this month's crate. I was sent both the Main Crate and Sock Crate for review purposes, but if you are interested in trying KnitCrate, and getting 20% off your first box, you can use my code, PEARLS20.
In the Main Crate, you get two skeins of Audine Wools Sigh DK, which is made of 85% Merino Wool and 15% Cashmere, which makes it super plush. As much as I love cashmere, though, I do get a little nervous owning anything made out of it, because I'm not always the most careful when it comes to laundering my knits. Thankfully, since this will be made into a shawl, I shouldn't have to wash it as often as I would a pair of socks, though I may still end up gifting it – we'll see! It comes in two different colorways: Ladybug, a bright, vivid red, and Leaf Eater, a cool, turquoise blue.
Ladybug

Leaf Eater
You also get two different patterns in the Main Crate – a crochet pattern and a knit pattern. Typically, I will work up the knit pattern, so I'm going to start with that one. The knit pattern is by Destiny Meyer and is called Canopy. It is a classic, triangle shawl that uses a combination of garter stitch and lace panels, with a lace spine going down the center. It's really pretty, and I would probably do it in a heartbeat if I hadn't just finished Andrea Mowry's Boho Blush shawl, which is a crescent shawl that also utilizes garter stitch and lace panels.
Instead, I'm going to go a little outside my comfort zone, and try the crochet pattern this time, which is a pattern by Liliana Buce-Chmelko called Chrysalis. It looks so cool! It is a shoulder warmer with some crazy cool texture that I think I can actually pull off and tassels! Okay, full disclosure: I kind of hate making tassels (and fringe) but while I dislike the act of doing it, I always love the way it turns out, and those extra finishing steps always make a world of difference to a project.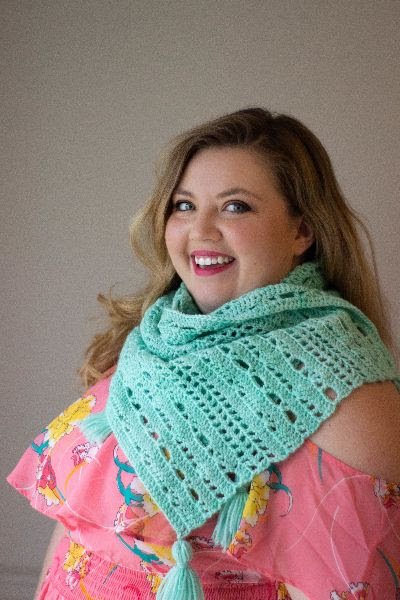 Then, there's the Sock Crate. It comes with one skein of Uru.Yarns Heels & Toes fingering weight yarn, which is an 80% Superwash Merino and 20% Nylon – perfect for those of us that toss our socks into the normal wash (I hope I'm not the only one)! It's in the colorway Shield Bug, which is inspired by the Giant Mesquite Bug. The yarn itself has two completely different tones of purple that are split so you can use one color for the main body of the sock, and the other color for the heels & toes! The first is a cool, deep tone, and the second is a warmer, burgundy shade.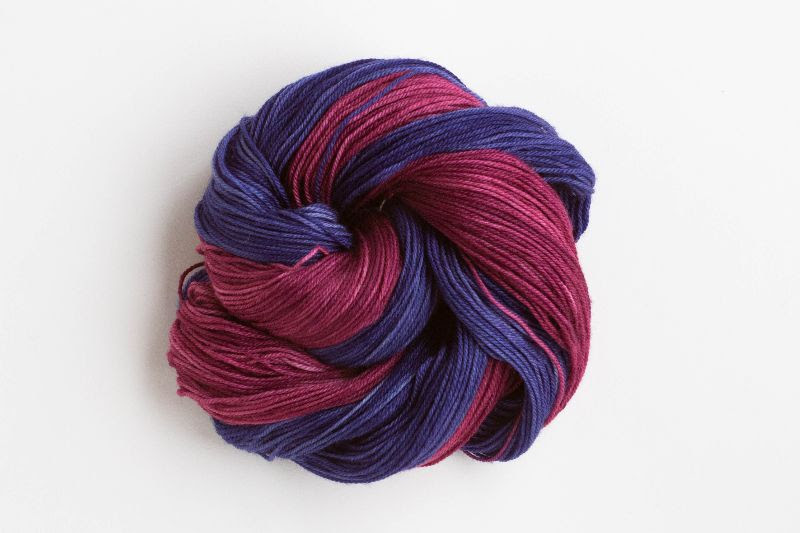 The pattern, Undergrass by Stephanie Voyer, has me so confused! I know that it's a toe up sock that for sure uses German short rows and wrap & turn shaping, but then there's this element called an Open Leaf Stitch that creates this crazy texture on the main body of the foot, and I can't wrap my head around it. I think it's just going to be something that I have to go through carefully row by row when I get to it, but the effect is so cool, isn't it? I haven't seen anything like it before and I am so excited to start working on them, and figuring out how all of it goes together!
Oh, and as a bonus, in the Sock Crate, there is also a little tin of solid stitch markers from Simply Solid, and these are the cutest little stich markers I've ever seen! They're little tiny stars, and they're so much fun to use when you're working with smaller needles. I already commandeered one for a project I'm making my daughter, Evelyn, and it just makes me so happy going past it!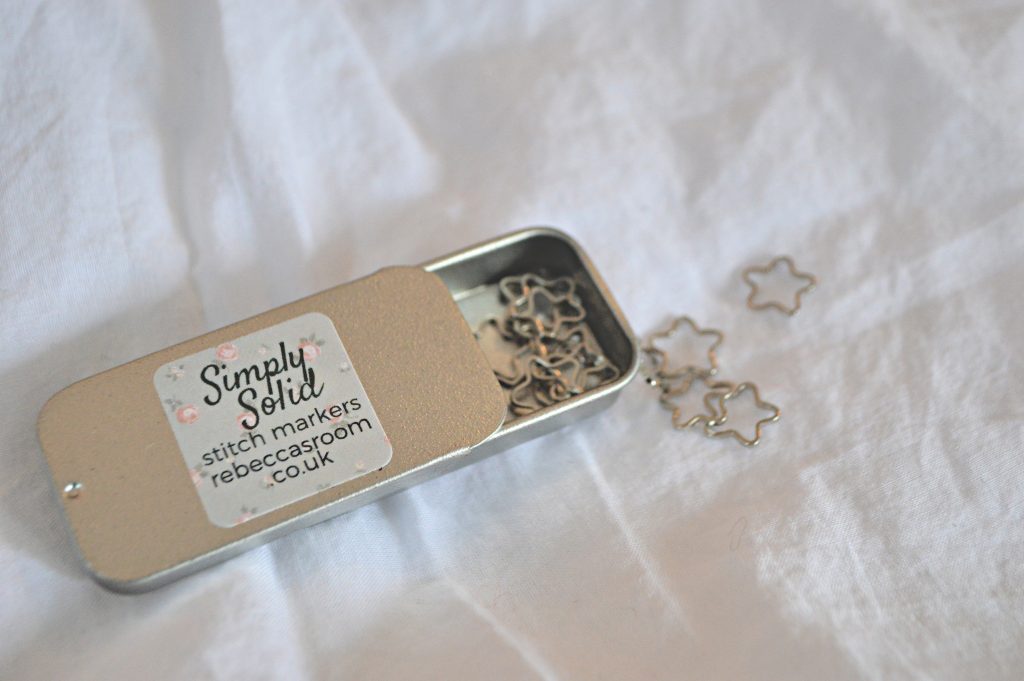 So, that's it for the April KnitCrate. As I said, I was really surprised by how much I liked this month's crate! Although that nature theme is definitely there with all of these patterns and yarn colorways, the dyers and designers really took the best elements of insects and made them into something beautiful! I'm really looking forward to seeing what the crates look like for May, too, since that theme speaks to me a little bit more: Farmer's Market!
Remember, if you would like to get 20% off your first box, you can use my code, PEARLS20!
*All photos used with the exception of the stitch markers were supplied by KnitCrate.