The Ultimate Toddler Travel Bag
It took me a long time to figure out how to efficiently pack for a day out with my daughter, so I'm hoping now that I've gotten a pretty good system down, I can maybe give you a few tips, too. First things first, Evelyn likes to carry her own bag, so I figure, why not let her? The backpack she carries is from the women's section at Target, because there weren't any that fit her when I was in the market for one. All I had to do was poke additional holes in the straps to accommodate her smaller frame. Then, it's time to get packing: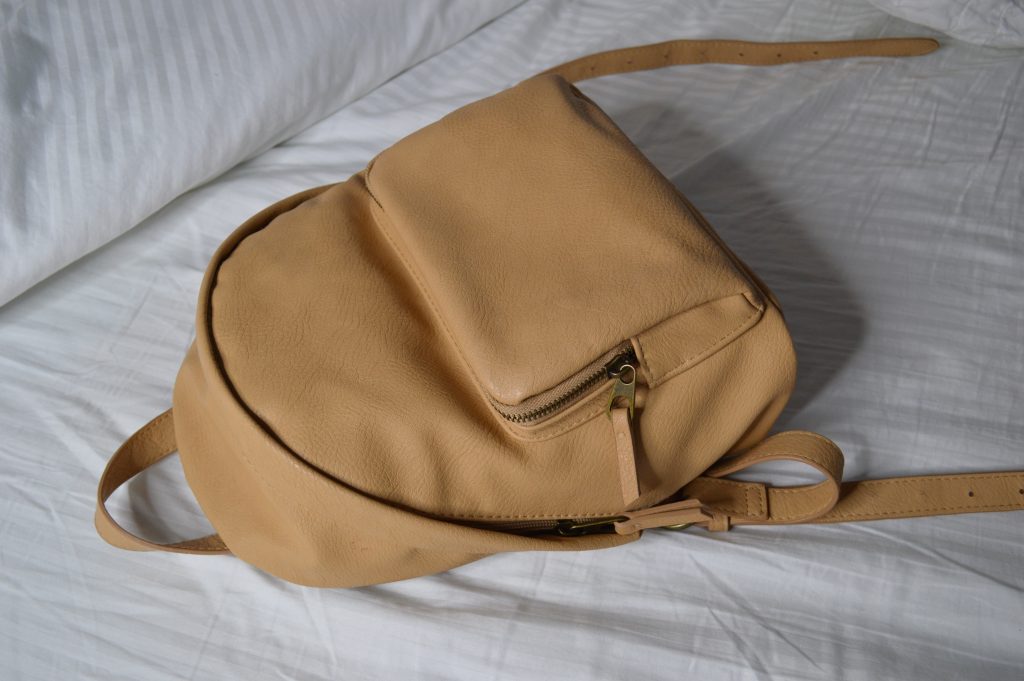 Snacks. I've heard that most toddlers are grazers, and Evelyn is no exception. So, I'm never really sure when she's going to be hungry. Therefore, snacks are a necessity. Fresh fruits and veggies are what I like to give her first (her favorites are carrots, frozen peas, berries, and apple slices), and I'll put these in a little bento box I found at Target for on the go. I also like to have a sippy cup of water with her at all times. If we're out longer than anticipated, though, I do also like to have pantry friendly snacks with us, like the Go Go Squeeze Applesauce or Yogurt and Horizon Organic Milk – yes, pantry friendly milk. Crazy, right?
Toys. I usually let Evelyn pack these herself – unless we're under a time crunch. Girl is not good under pressure at this point! Once, I was trying to rush her out the door, and she brought a box to play with. A small, EMPTY, plastic box. The disappointment was real that day. Most of the time, however, she likes to pack some Duplo blocks or a few of her plastic figurines.
Books. Evelyn has really blossomed lately in terms of her books. She's always enjoyed Joe or I reading books to her, but now she can actually sit still for a while and look at them on her own. It's really cute, because you can tell which are her favorite, because she'll "read" some of the pages to us now (because she's memorized them!). Her favorites lately have been Madeline, Peter Rabbit, and Little Owl's Night.
Extra Clothing. Yes, Evelyn's now 2, and has much more control over her bodily functions than she used to, but extra clothing is still a necessity. An illness could come on, and we may not have time to make it to the bathroom, we may be gone longer than expected and she'll want jammies, or maybe we'll pass by one of those fun fountains that she could run through. You never know! Extra clothing typically goes in my bag, rather than Evelyn's, though, since hers would get too heavy.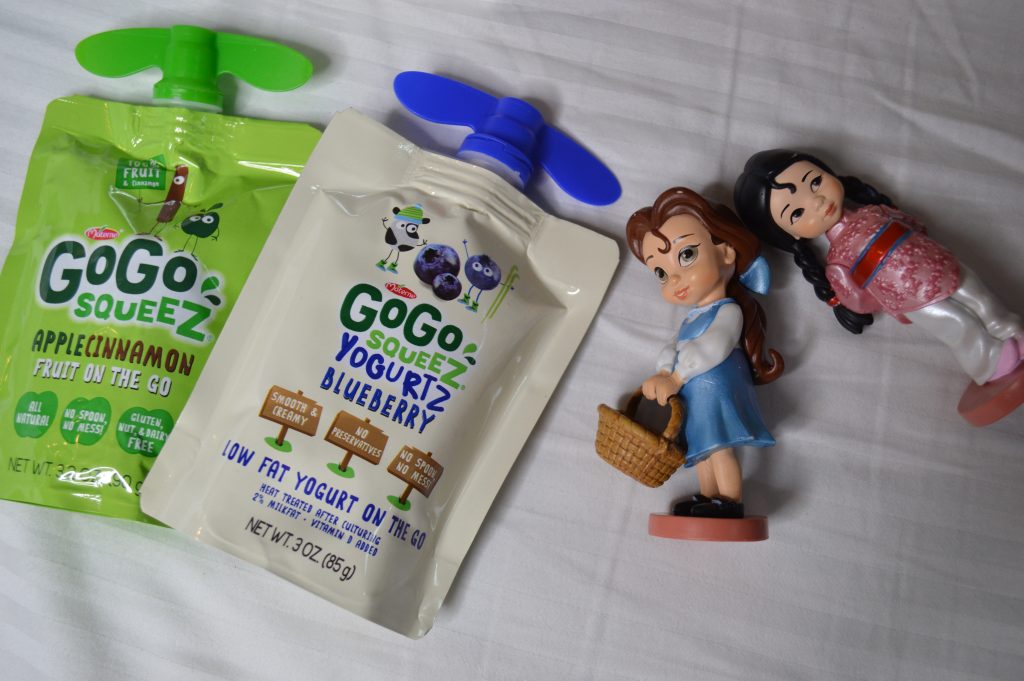 These items are typically all we need to successfully get through a day on the go, and trust me, we have a lot of them! Before I had Evelyn, I was always on the move, and although towards the end of my pregnancy with her, my family convinced me that maybe I shouldn't go anywhere alone, once she made her debut, we started moving again! I really don't think either of us would be able to live any other way. Our moods are so much better if we can get out of the house and do a little traveling, and now that we have a system, going out is much less stressful, too!