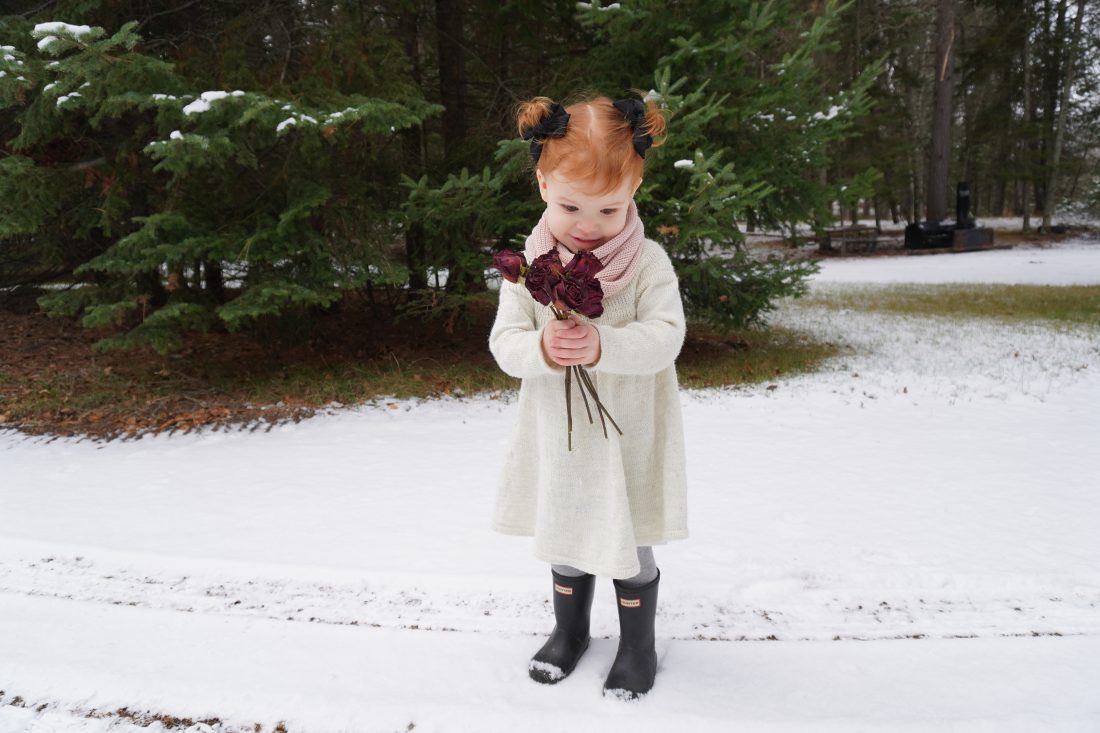 Anker's Dress by PetiteKnit
It used to be that I didn't really like to knit the same thing twice. However, as I've figured out my sense of style over the years, I've come across a few patterns that I find myself coming back to again and again. One of them is Anker's Dress by PetiteKnit, which I first made when Evelyn was not even a year old (you can see pictures of it here). PetiteKnit has some of my favorite children's patterns, like Albert's Pilot Hat, Anker's Suit, Carl's Cardigan, and Dagmar's Dress to name a few. They've also designed a Teddy Bear Sweater that I'm planning to make up for Charlie's first Christmas sweater. I love these patterns because not only are they such beautiful, timeless pieces, but the actual written patterns are so easy to follow and understand.
This particular dress was calling my name this year, because it's such a cozy piece, and is really versatile as well. I love it on its own, paired with a simple knit cowl, or even with one of those faux fur vests that seem to be so popular among the little ones this year – is it just me, or does every little girl seem to have one? To make it, I used some undyed Stellina fingering weight yarn that I'd gotten a while back, and cast it on with a Tubular Cast On. While at first the cast on method may not seem to make much of a difference, it does make ribbed pieces look so polished, and if you haven't done it, I highly recommend trying it! Other than that, I really didn't make any other adjustments to the pattern.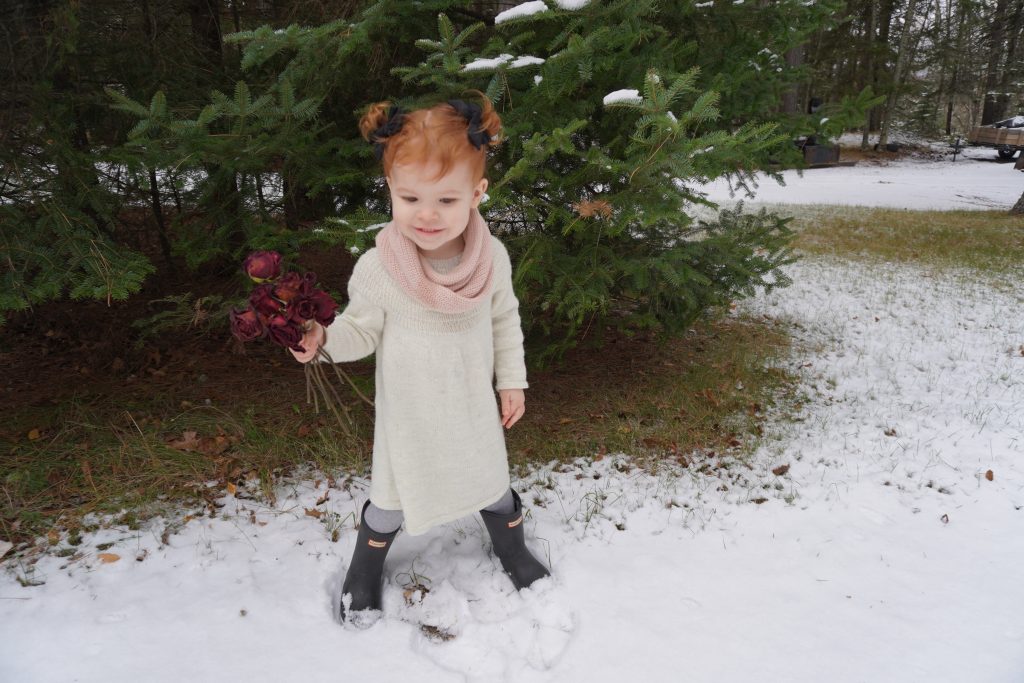 It was a really quick knit, since the majority of it was just Stockinette stitch in the round, and only took me about two weeks to finish. I thought this was pretty good, because with two little ones to look after, I really don't have as much knitting time as I used to. I'll still have to take advantage of any knitting time I can get in order to finish a sweater for Charlie in time for Christmas, though!
For the most part, Evelyn likes her new dress. It's comfortable to play and run in, and she likes how much it sparkles. However, she has mentioned that the A-line cut to this dress is not as "spinny" as some of her other dresses, though it does spin a little. That being said, I think she'll get a lot of use out of it this winter, and I hope this is one of those pieces that I'll either be able to use again in the event we have another girl sometime in the future, or perhaps pass on to her if she decides to have children someday.