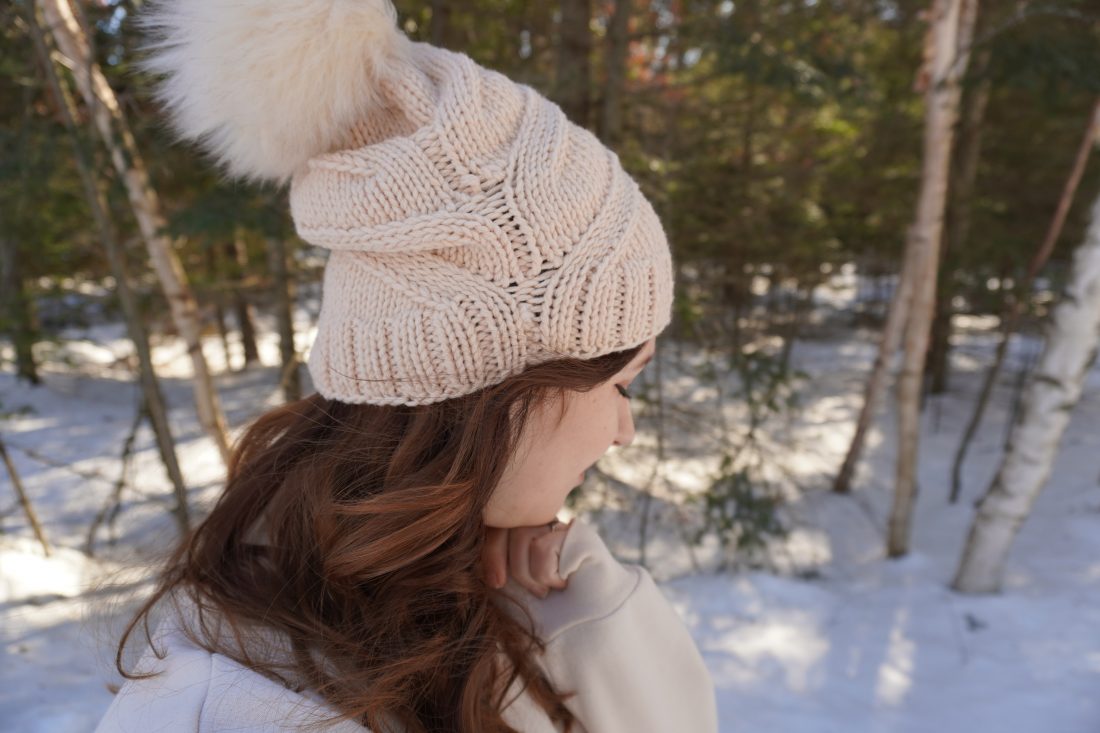 Mysa Hat by Tabi Gandee
If you've never heard of Tabitha Gandee, allow me to introduce you to one of my favorite smaller designers! She is half of the Hey Sister Podcast, and as of writing this post, she has eleven patterns on her Ravelry site – half of which I've already knit up. I'm in love with her designs, because while they're all so unique and eye-catching, they're also somehow simple enough to wear on an everyday basis. In fact, I was one of the test knitters for her Sweater Weather socks, and I ended up wearing them so much that I actually wore them out a while back!
I've had a new pair of these socks on my to-knit list for quite a while, now, and while I still fully intend on making them, since having Charlie, I've found myself drawn to quicker, easier projects. In fact, I think that's part of what really drew me to the Mysa Hat (that and the fact that it's named after the Swedish verb meaning "to engage in an activity that is comfortable and pleasurable, especially at home; being content and cozy."). It's made out of a bulky yarn with US 10 circular needles, so it's a super fast project, and I probably could have finished it within a day, had I not broken the needle I was using halfway through! The mock cable design on the hat is also much simpler than it looks. It's made up of simple decreases and yarn overs, so it would be suitable for even a beginning knitter.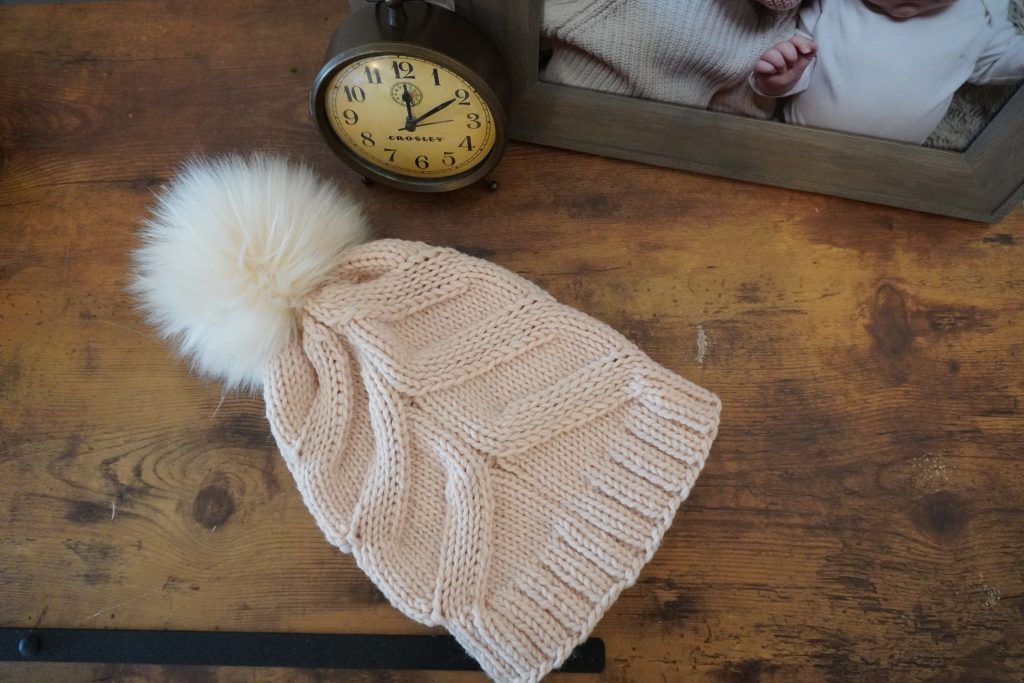 My hat in particular was made out of Quince & Co.'s Lark yarn held double in the colorway Petal, which I'm just now realizing is the exact same as one of the sample knits – oops! Anyway, Petal is a super light pink, and I was a little worried that it would look funny with my fair skin tone, but I think it actually looks really nice! The yarn is on the stiffer side, so this does end up being more of a structured hat than it might at first appear, but I kind of like the over sized style. If you prefer a shorter hat, though, you can flip the brim up quite easily, and the ribbing method used gives it a really nice look.
I topped it off with a Rowan Yarns faux fur pom pom, and I have to tell you, these pom poms are my favorite pom poms ever! They're a little pricey, but Evelyn and I both have one that I'll move around from hat to hat, depending on what we're currently wearing, and it always completes the look for me! This was such a fun project to work on, and I know I'm going to get a lot of use out of it yet this winter, and you'll probably see it in future winters, as well!